Artemis Racing sailor Andrew Simpson dies in... →
americascup: It is with immense sadness that Artemis Racing confirms the tragic death of crewmember Andrew "Bart" Simpson today in San Francisco. Our heartfelt condolences are with Andrew's wife and family.  Oh no.
Ammonia Leak on Station
colchrishadfield: Station's power relies on ammonia coolant. A few hours ago, we determined that the ammonia was leaking out of the Station and into space. At the analyzed rate, one of the Station's cooling loops could shut down within 48 hours. It is a serious situation, but between crew and experts on the ground, it appears to have been stabilized. Tomorrow we find out for certain.
Stan 1.2.0 and RStan 1.2.0 now available for...
columbiascience: by Bob Carpenter Stan 1.2.0 and RStan 1.2.0 are now available for download: http://mc-stan.org/ Highlights after the jump. Read More
It's Okay To Be Smart: This GIF might break your... →
jtotheizzoe: Take a look at the sequence of images below (I recommend clicking through to enlarge, Tumblr Dashboard folks). Works best if you stare at the dot: Color? Or black and white? The rods and cones of your retina respond to the illumination (black-white) and color of a scene, respectively….
2 tags
Rogueleaderr: How to notify/email yourself when an... →
rogueleaderr: I make pretty heavy use of EC2 spot instances, which as you know can terminate at any time with no warning. In order to get my spots back up ASAP, I'd like be notified when they terminate… This looks super useful.
3 tags
5 tags
Watch
jendarybak: One of amazing kinetic installations: 'A million times'/ Humans since 1982
Adam Laiacano: Sifter: an API for website testing... →
adamlaiacano: I'm happy to finally give Sifter a name and a home. It's a multi-armed bandit (MAB) API for testing web pages, optimizing which version ("arm") of the test gets displayed. These arms could be article titles, ad positions, logos, colors, etc. Here's the gist of how how a MAB test works: A user…
Scientists explore the illusion of memory
columbiascience: A memory might seem like a permanent, precious essence carved deep into the circuits of the brain. But it is not. Instead, scientists are discovering that a memory changes every time you think about it. "Every time you recall a memory, it becomes sensitive to disruption. Often that is used to incorporate new information into it." That's the blunt assessment from one of the...
"Are you going to be optimizing the solution to one problem, or solving a wide..."
– Hilary Mason is on point, as usual. Read Finding a Great Data Science Job for more excellent considerations. (via adamlaiacano)
Sea-level rise: Where we stand at the start of...
columbiascience: This is Part 2 of my thoughts on the state of sea-level research. Here is Part 1. Sea-level cycles? A topic that keeps coming up in the literature is the discussion on a (roughly) 60-year cycle in sea level data; a nice recent paper on this is Chambers et al. in GRL (2012). One thing I like about this paper is its careful discussion of the sampling issue of the tide gauges,...
Upcoming data meetups in NYC
adamlaiacano: Here are a handful of great events coming up in New York in the next few weeks: Jan 17 Music recommendations at Spotify (700 people have RSVP'd for this. Yikes!) Jan 24 Algorithms, Art and Authorship (waiting list only at this point) Jan 31 Ranking Algorithms for Sports, Social Networks and More (some background reading here) Feb 6 Data Science at the United Nations
chartsnthings: Modeling an avalanche →
chartsnthings: Last week I posted a video from Jeremy White, loosely describing how he turned LIDAR data into a stunning model of Tunnel Creek. But more modeling yet went into showing exactly where the avalanche happened and how it traveled. My colleague Graham Roberts added trees, elevation lines and an…
Radiator Labs Wins $200,000 MIT Clean Energy Prize
columbiascience: Radiator Labs was named the top winner of the MIT Clean Energy Prize for a radiator retrofit design that increases the energy efficiency of steam heating systems. The MIT Clean Energy Prize is a national competition founded in 2008 by MIT, the U.S. Department of Energy and NSTAR to accelerate the pace of clean energy entrepreneurship. Read More Such a good idea. I have...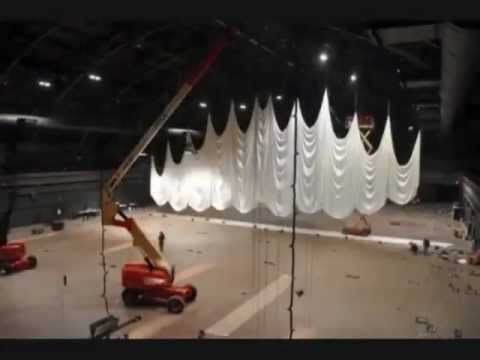 "When you see interesting data mash-ups today, they are often still using Flickr..."
– The Web We Lost - Anil Dash (via nickdouglas)
4 tags
"December 13/14, 2012… The final major meteor shower of every year (unless..."
– EarthSky's meteor shower guide for 2012 | Astronomy Essentials | EarthSky
3 tags
5 tags
4 tags